Purpose + Vision + Mission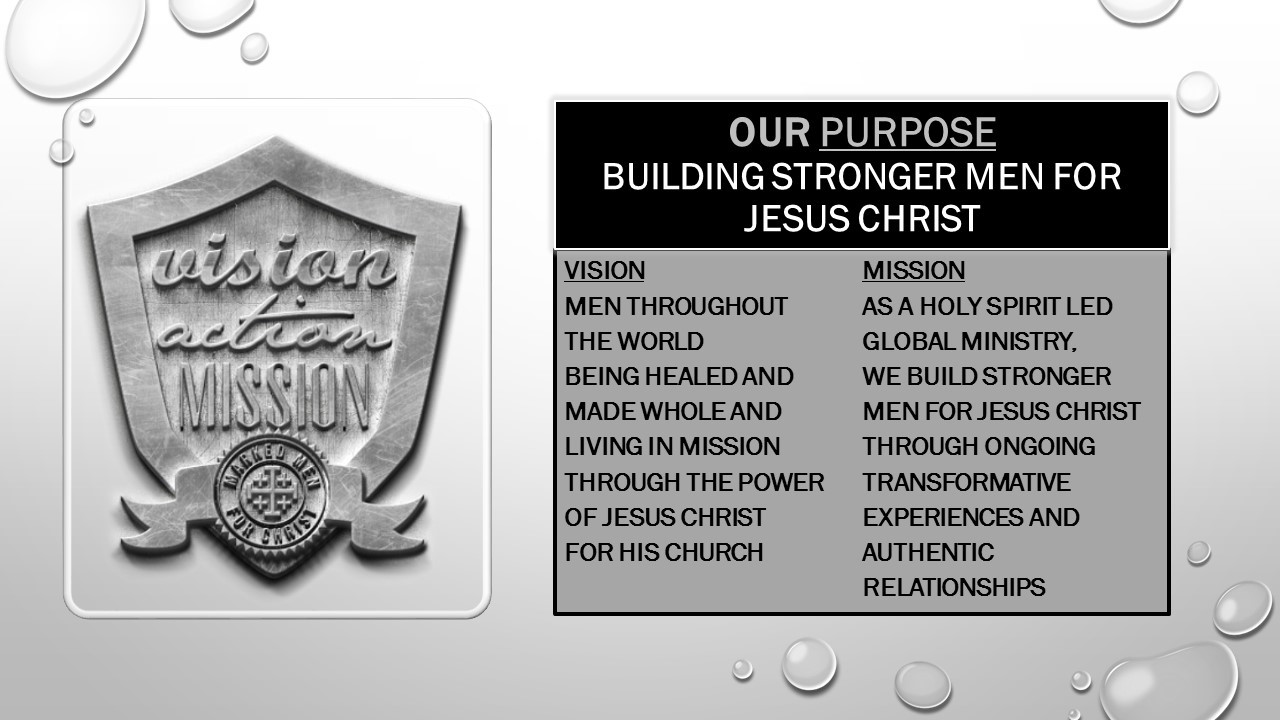 Who Are We?
Board of Directors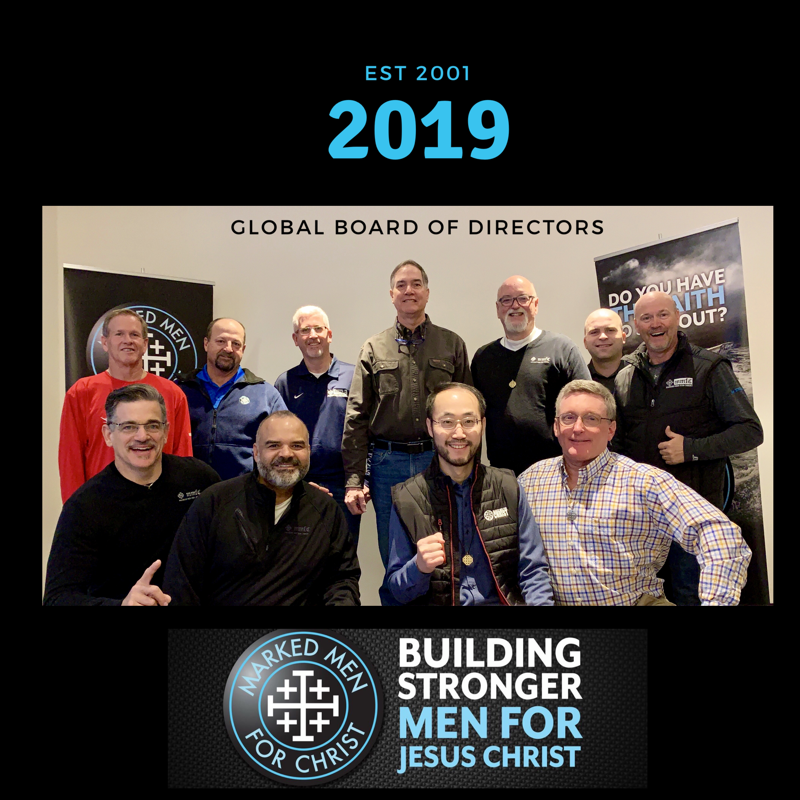 Missing in the picture: John Lager and Markus Mayr


Management Team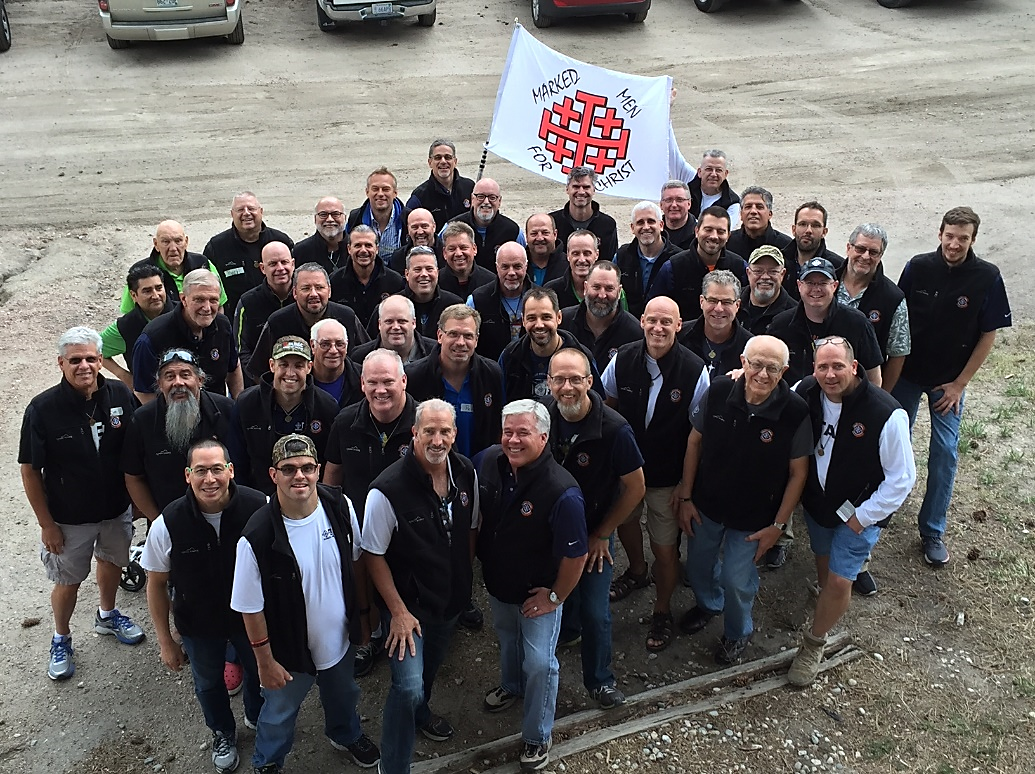 Expect 4-Things during your experience
Though it is difficult to predict exactly what your personal experience will be while on a Marked Men For Christ ministry experience, here are 4-things that you can anticipate during your 44-hours of a Phase 1:
Challenged to look at your life as a man today, and to remember what you have experienced from the past decade(s) that got you to this point in time.
Encouraged to seek God's strengthening and healing of your broken or wounded areas of your life. James 5:16 is a core scripture:
James 5:16

Amplified Bible (AMP)

16 Confess to one another therefore your faults (your slips, your false steps, your offenses, your sins) and pray [also] for one another, that you may be healed and restored [to a spiritual tone of mind and heart]. The earnest (heartfelt, continued) prayer of a righteous man makes tremendous power available [dynamic in its working].
Grow / Mature in your faith as a follower of Jesus Christ! Discover and confirm your gifts, talents, blessings from God! What is your life mission or purpose? You will have the opportunity to get clear on your life calling. See 1 Peter 1: 14-16 as a core scripture:
1 Peter 1:14-16

Amplified Bible (AMP)

14 [Live] as children of obedience [to God]; do not conform yourselves to the evil desires [that governed you] in your former ignorance [when you did not know the requirements of the Gospel]. 15 But as the One Who called you is holy, you yourselves also be holy in all your conduct and manner of living. 16 For it is written, You shall be holy, for I am holy.
Connection with other men seeking the healing power of the Holy Spirit. No man is an island in the journey of faith. We are called to become the Body of Christ strengthening one another. The great Commandment and the great Commission is about walking together to love, serve, and be generous with our gifts to God, others, and those who do and do not yet know HIM.
"Be STRONG!"
Note: Amplified Bible (AMP) Copyright © 1954, 1958, 1962, 1964, 1965, 1987 by The Lockman Foundation
CONTACT US
Marked Men For Christ (MMFC) ministry
Email: info@markedmenforchrist.org
Address: 9299 Viaggio Way, Highlands Ranch, CO 80126