The CULTURE we encourage within Marked Men For Christ (MMFC) ministry:
"A marked man is a gracious & generous man." (John 7:37-39)
ENCOURAGE graciousness & generosity;
Time: active in the ministry: P3 and serving others; P2's + P1's, etc.
Talent: sharing and investing your gifts
Treasure: monthly donors who invest in the NEXTMAN
RESULT of a gracious & generous man… (John 7:37-39)
Overflowing life @ his HOME
Overflowing life @ his CHURCH
Overflowing life @ his COMMUNITY (his world)
Overflowing life @ his MINISTRY
My name is John Lager. As the Cofounder of Marked Men for Christ Ministry, I have seen a need for the healing power of Christ to work in the lives and hearts of Men throughout the world. The brokenness in their hearts today is a constant reminder of the battle between good and evil, light and darkness. The need for integrity, honesty, and accountability is essential for the health of the family, our society, and our world. Where can a man go to find these remedies today? Where can he find a safe and trusting environment to empty the pain and seek healing for the woundedness caused by his past sin and shame?
Marked Men for Christ Ministry offers men the opportunity to embrace their brokenness through the Power and Grace of the Holy Spirit. As men begin to empty (free) their hearts the healing Promise of Christ takes place. And the clarity results with a man living out his life mission with every God given breath.
We invite you to help us invest IN and for the "NEXT MAN". Who do you know in your life that would benefit from the healing power of Jesus Christ? Your tax deductible gift helps make it possible for us to work with the Holy Spirit to change the hearts of men and to bring about great healing in the world we live in.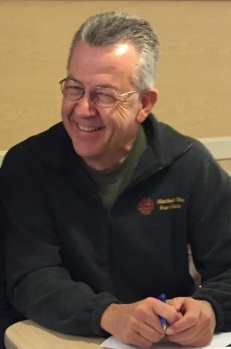 Blessings, Be STRONG!
John Lager
Cofounder
Marked Men for Christ Ministries