I have probably been studying God's design for manhood for well over 20 years now.  The first real pick at the subject came during my college years when a friend and I set upon the gospels to learn what we could from the man Jesus Christ.  While Jesus is divine, God in the flesh, he was also perfect in his manhood.  The text tells us that he got angry with the religious Pharisees, wept over the death of a friend, and got tired after a long day's work.  The author of Hebrews lets us into the secret that Jesus was tempted in every way possible to man yet was without sin.  Jesus was fully man just as well fully divine.  Therefore we can learn a thing or two about manhood from him.
In addition to attempting to follow Christ I've read a number of books over the years along with taking in various conferences and men's ministry participation. Obviously MMFC is at the top of that list along with active involvement in a P3.  In regard to books I do have some favorites that and I've listed my top five recommendations below. Though they are not necessaries in order of priority.  All five of them are different in their scope and content so they speak to different places in a man's heart.  Check them out and feel free to leave any recommendations you might have.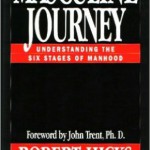 1. The Masculine Journey by Robert Hicks.  This is probably one of the first books I read along the journey of manhood and it is the most academic of the lot in my book shelf.  Hicks traces six words in Hebrew used in the OT to describe men at various phases of our lives.  They cover the creational male, the phallic male, the warrior, the wounded man, the mature man, and the sage. My plan is to actually use this in my teaching schedule this fall.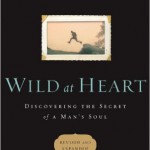 2. Wild At Heart by John Eldredge.  Wild at Heart is more than likely the biggest hit on the market over the past 20 years in the study of Biblical Manhood.  Honestly; I have to confess that I actually threw the book down about half-way my first read because of my emotional reaction at the time. The point of Wild at Heart?  That God himself is wild and has bestowed that upon us. So the ideal for manhood is far beyond simply being nice and well mannered, but rather to be dangerous in a way that accomplishes much for the Kingdom.  Eldredge "invites men to recover their masculine heart, defined in the image of a passionate God."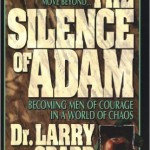 3. The Silence of Adam by Larry Crabb.  The title comes from Genesis chapter 3 where Adam and Eve fell because of their rebellion against God in the Garden of Eden.  The point of the book is focused on the fact that while Eve was being tempted by Satan, Adam went emotionally limp and never stepped in to rescue her.  He rather followed her in the sin.  In other words, Adam did not exercise his strength like so many men today.  Crabb on the other hand exhorts men to be courageous in a world of chaos.  The book summons men "beyond their paralyzing fear of failure to bold risk-taking, action, deep spirituality, and full-hearted living."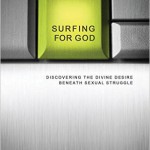 4. Surfing For God by Marked Man brother; Michael Cusick.  Obviously the title here is not about methods for catching a wave just off the Californian coast.  The thrust of Michael's work is to address the real need in our day of men surfing the internet for pornography and sexual addictions.  The twist on the title comes from the old quote of the great preacher, G.K. Chesterton, who noted that "every man who knocks on the door of a brothel is looking for God."  Both Cusick and Chesterton are spot on as the real issue in the battle is an inner search for God and finding our true selves in Christ. The book shows us how "the pursuit of empty pleasure is really a search for our heart's deepest desire―and the real key to resistance is discovering and embracing the joy we truly want."  The answer is not a system of dos and don'ts, but rather being who we were meant to be.  Michael brings over 20 years of counseling experience and his own life story into the mix.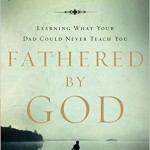 5. Fathered by God by John Eldredge.  This book will hit more of a home run for guys who grew up without a father; or at least a Godly father in their lives.  While not in the technical genre of Hicks, Eldredge examines various stages of manhood from "Beloved Son to Cowboy to Warrior to Lover to King to Sage."  With plenty of real life stories and illustrations John drives home the reality that no matter what our earthly dad experience was like, God is our true Father and longs to initiate us through these stages of victorious manhood.
What else would you add?
Steve Hinton